KAROO RANCHING is a family run business that operates from a number of working horse and cattle ranches in the Eastern Cape Province of South Africa.
KAROO RANCHING is currently headed up by, sixth generation rancher, Julie Hobson.
The main KAROO RANCHING ranch, Elandskloof, is an authentic working cattle and horse ranch that has been owned by the family since 1898.
WHAT WE OFFER
CATTLE DRIVES
Every year, three cattle drives are opened up to the public.
Here, guests enjoy being part of a working ranching team with real ranchers as they round up herds of cattle in the big sky country of the Karoo.
HORSE SAFARIS
The KAROO RANCHING Horse Safaris offer some of the best riding and majestic views of the Karoo, in South Africa.
Join us as we explore the magic of the mountains.
EQUINE THERAPY
Equine therapy is centered around spending time with horses in a relaxed environment to allow healing to take place at a physical and emotional level.
KAROO RANCHING offers two equine therapy events every year.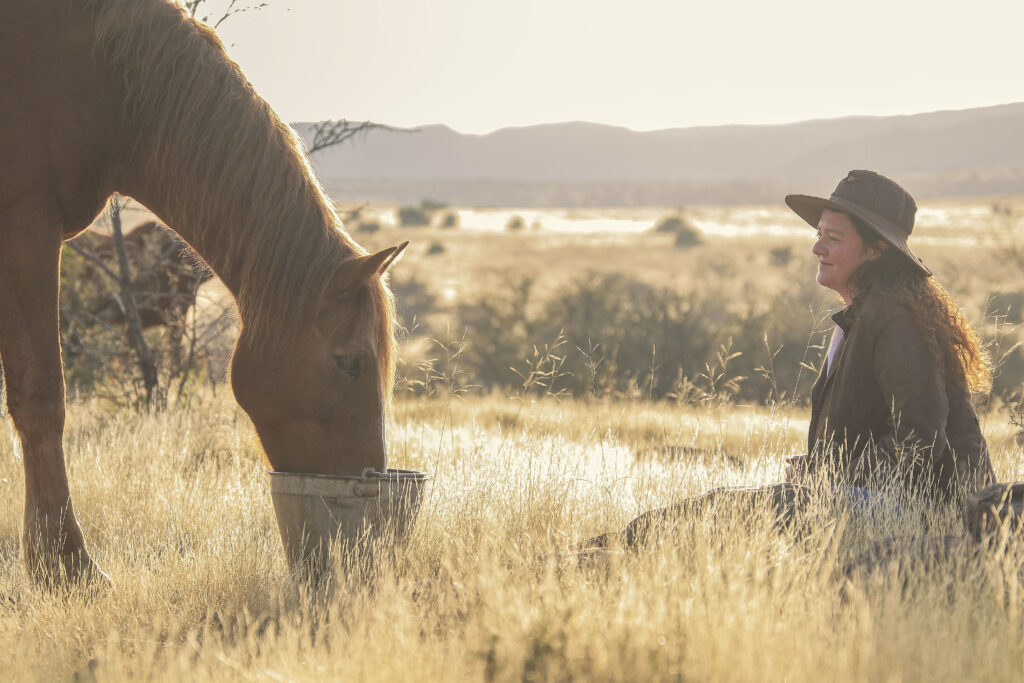 RANCH RETREATS
Ranch retreats allow guests to relax and enjoy ranch life at a slower pace.
The ranch retreats take place at another of the KAROO RANCHING ranches, namely Martyrsford Angora Farm.
This ranch has been operated by the Hobson family since 1865.
FILMING LOCATION
The ranch offers some of the best western filmsets outside of America.
To film at the KAROO RANCHING ranches, kindly make contact with us to pitch your idea.
OUR VALUES
Kindness to the environment
Look after the land and it will look after you
Kindness to animals
Our priority will always be the well-being of our animals.
Kindness to people
It gets you invited back.
CONTACT US
info@karooranching.co.za